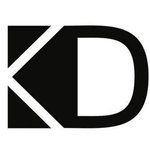 Kushang Dholakia
The main highlight of my work is to merge real-world imagery with mirroring, patterns, typography, geometric shapes and illustrations alike.
I learnt a simple life-lesson from Director Sam Mendes, who said - "There is no right and wrong, there is only interesting, and less interesting."
My focus always has stayed on creating 'interesting' visual imagery. Be it by any medium or format, just tell a story through my art or make the other person feel something deep.
Read more