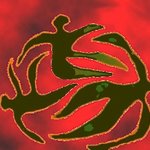 KyddCo
Based out of Hollywood, California, KyddCo (Tyler Watts) art captures those memorable moments that linger in our minds. Those picture perfect moments that are eternal and deserve to be displayed on our walls to be shared with others. KyddCo's collections include Sports Icons (NFL, MLB, NBA), Celebrities, Nature, Musicians, Children's Portraits, Pet Portraits, Erotica, and more. A California native, KyddCo attended UCLA. KyddCo joined Society6 on July 8, 2015
More
Based out of Hollywood, California, KyddCo (Tyler Watts) art captures those memorable moments that linger in our minds. Those picture perfect moments that are eternal and deserve to be displayed on our walls to be shared with others. KyddCo's collections include Sports Icons (NFL, MLB, NBA), Celebrities, Nature, Musicians, Children's Portraits, Pet Portraits, Erotica, and more.
A California native, KyddCo attended UCLA.
KyddCo joined Society6 on July 8, 2015.
KyddCo's Store
53 results
Filter