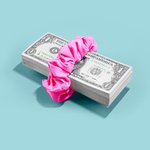 ladiesgetpaid
Ladies Get Paid is an organization that helps women rise up at work. Through education, community, and advocacy, LGP gives women the tools to get recognized and rewarded at work. Launched in the summer of 2016, they have over 4,000 members from 45 states. All designs by Lucia Orlandi. ladiesgetpaid joined Society6 on March 16, 2017
More
Ladies Get Paid is an organization that helps women rise up at work. Through education, community, and advocacy, LGP gives women the tools to get recognized and rewarded at work. Launched in the summer of 2016, they have over 4,000 members from 45 states.
All designs by Lucia Orlandi.
ladiesgetpaid joined Society6 on March 16, 2017.
ladiesgetpaid's Store
6 results
Filter