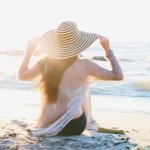 LadyForrestDesign
The world around us is filled with so many beautiful things waiting for us to explore them. The people we meet, and the stories they tell have always filled me with wonder and a taste for adventure. Lady Forrest is a story. Its my story. With every piece comes its own antagonist and climax; but my aim is for the end result to be something beautiful. I wish to create a spark for your own adventures in my work. LadyForrestDesign joined Society6 on December 28, 2016
More
The world around us is filled with so many beautiful things waiting for us to explore them. The people we meet, and the stories they tell have always filled me with wonder and a taste for adventure.
Lady Forrest is a story. Its my story. With every piece comes its own antagonist and climax; but my aim is for the end result to be something beautiful. I wish to create a spark for your own adventures in my work.
LadyForrestDesign joined Society6 on December 28, 2016.