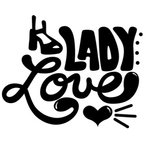 Lady Love
This is my personal art! i began on 2003 pasting stickers on the streets! and now im an illustrator who has had several exhibitions. My work has been exhibited in places like MoMA of Mexico City, Nooworks at San Francisco, Vertigo Gallery (MX), Resistance Gallery (London). I had an interview for a well known newspaper here at MExico city "El Reforma", an article about the "Women`s Day". you can check more of my work at: http://www.ladylove4u.com http://www.facebook.com/ladylovebabs http://www.twitter.com/_ladylove http://www.instagram.ccom/ladylovebabs Lady Love joined Society6 on January 4, 2015
More
This is my personal art! i began on 2003 pasting stickers on the streets! and now im an illustrator who has had several exhibitions. My work has been exhibited in places like MoMA of Mexico City, Nooworks at San Francisco, Vertigo Gallery (MX), Resistance Gallery (London). I had an interview for a well known newspaper here at MExico city "El Reforma", an article about the "Women`s Day".
you can check more of my work at: http://www.ladylove4u.com http://www.facebook.com/ladylovebabs http://www.twitter.com/_ladylove http://www.instagram.ccom/ladylovebabs
Lady Love joined Society6 on January 4, 2015.