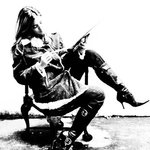 Laelanie Larach
Laelanie Larach Nieves, a self-taught artist who at 15 made her first masterpiece ( Mysterious Forrest),was born in San Pedro Sula, Honduras.As the years went by,she began changing her style of painting and opted to fuse two of her passions, photography with abstract painting and the surreal style. Each of her works has a different concept, but she predominantly uses bright colors, several textures and other techniques. Her inspiration for her work comes from different sources. It may be the open spaces, a sea breeze, or a profund silent that carries different levels of consciousness with a limitless reality; all is tranferred onto a canvas and all in done for the love of art. "Inspiration without Limits" www.laelanielarach.com Laelanie Larach joined Society6 on January 29, 2013
More
Laelanie Larach Nieves, a self-taught artist who at 15 made her first masterpiece ( Mysterious Forrest),was born in San Pedro Sula, Honduras.As the years went by,she began changing her style of painting and opted to fuse two of her passions, photography with abstract painting and the surreal style.
Each of her works has a different concept, but she predominantly uses bright colors, several textures and other techniques. Her inspiration for her work comes from different sources. It may be the open spaces, a sea breeze, or a profund silent that carries different levels of consciousness with a limitless reality; all is tranferred onto a canvas and all in done for the love of art.
"Inspiration without Limits"
www.laelanielarach.com
Laelanie Larach joined Society6 on January 29, 2013.