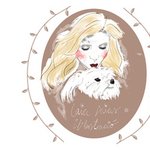 Laia Arias Queralt
I'm a medicine student who loves drawing. My pictures want to perceive the essence of my muses and a little bite of my medical/personal essence. This for a moment is an experiment, so I hope that you like it. I've got more pictures on my facebook page, so if you have any kind of proposal you can contact me and you can follow me too. Laia Arias Queralt joined Society6 on November 27, 2014
More
I'm a medicine student who loves drawing. My pictures want to perceive the essence of my muses and a little bite of my medical/personal essence. This for a moment is an experiment, so I hope that you like it.
I've got more pictures on my facebook page, so if you have any kind of proposal you can contact me and you can follow me too.
Laia Arias Queralt joined Society6 on November 27, 2014.
Laia Arias Queralt's Store
51 results
Filter