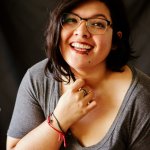 Katie Chavarin Photography
I'm a lifestyle, wedding and portrait photographer from Los Angeles, California. I'm a sucker for goober dog faces, palm trees, and a bomb cup of coffee. I'm sharing a piece of my heart through my images my California.
Read more
Katie Chavarin Photography's Store
Filter
You are currently on society6.com.