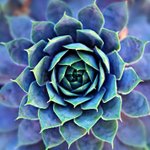 Lake & River
Creating A Life of Vibrant Color Inspired by Nature. All of my designs and art are original works using acrylics, inks, alcohols, watercolors, and/or resins. Most designs are inspired by plant life and river rocks, although some of the abstract sunburst designs are simply creative indulgence. There is a little obsession with cacti, succulents, agates, and ink going on around these parts. Lake & River joined Society6 on August 30, 2017
More
Creating A Life of Vibrant Color Inspired by Nature.
All of my designs and art are original works using acrylics, inks, alcohols, watercolors, and/or resins. Most designs are inspired by plant life and river rocks, although some of the abstract sunburst designs are simply creative indulgence. There is a little obsession with cacti, succulents, agates, and ink going on around these parts.
Lake & River joined Society6 on August 30, 2017.