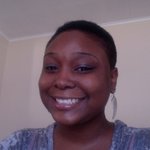 La'Kenya Terrell
Hello, my name is La'Kenya Terrell. I am currently a student at Kendall College of Art and Design were I am studying in Illustration. I love making art and I always have so I want to share it with the world. I also do freelance work so if anyone needs something that I don't have up already give me and email.
Read more
La'Kenya Terrell's Store
Filter
You are currently on society6.com.