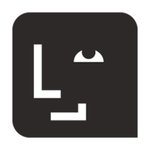 Lalaine Lim
Lalaine Lim is a web designer, and illustrator who helps her clients tell their stories through well-crafted design solutions. She creates user-friendly websites and user interfaces; illustrates; and designs mobile applications, brand identities, and materials for print such as layouts, packaging, and book covers. Other than making things look good, she makes them work! When not talking about herself in the third person, Lalaine enjoys going on adventures, taking photographs, creating surface pattern designs, reading, listening to music and learning new languages. She also drinks an inordinate amount of green tea and spends an unhealthy amount of time organizing and reorganizing her shelves. Lalaine currently lives and works in Manila. Hello! http://www.lalainelim.com http://www.instagram.com/lalainelim Lalaine Lim joined Society6 on June 26, 2011
More
Lalaine Lim is a web designer, and illustrator who helps her clients tell their stories through well-crafted design solutions. She creates user-friendly websites and user interfaces; illustrates; and designs mobile applications, brand identities, and materials for print such as layouts, packaging, and book covers. Other than making things look good, she makes them work!
When not talking about herself in the third person, Lalaine enjoys going on adventures, taking photographs, creating surface pattern designs, reading, listening to music and learning new languages. She also drinks an inordinate amount of green tea and spends an unhealthy amount of time organizing and reorganizing her shelves. Lalaine currently lives and works in Manila. Hello!
http://www.lalainelim.com http://www.instagram.com/lalainelim
Lalaine Lim joined Society6 on June 26, 2011.