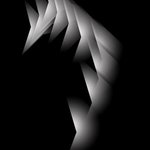 Landastra Darkmoon
I've been creating art for a very long time.. my interest range from photography, all types of paints, chalk, and digital... but my true passion is graphite.. I'm a mother of 2 wonderful children and a wife. I almost have a bachelor's in graphic design completed and had to take a break from that.. for how long ... I don't know... I also like to write... and have two books available on amazon.com .. I have always wondered what it would be like to try and do other things with my art pieces. I find that pricing them seems to be hard for me as well as letting go of an original piece. I'm working on this though. I'm currently trying to find a gallery to take my work to but alas these are few and far between around Poplar Bluff, MO.... so any suggestions would be awesome!! Landastra Darkmoon joined Society6 on November 9, 2015
More
I've been creating art for a very long time.. my interest range from photography, all types of paints, chalk, and digital... but my true passion is graphite.. I'm a mother of 2 wonderful children and a wife. I almost have a bachelor's in graphic design completed and had to take a break from that.. for how long ... I don't know... I also like to write... and have two books available on amazon.com ..
I have always wondered what it would be like to try and do other things with my art pieces. I find that pricing them seems to be hard for me as well as letting go of an original piece. I'm working on this though. I'm currently trying to find a gallery to take my work to but alas these are few and far between around Poplar Bluff, MO.... so any suggestions would be awesome!!
Landastra Darkmoon joined Society6 on November 9, 2015.