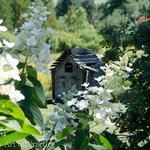 Larissamae
I am new to the world of photography however fell in love quickly. I am blessed to have my cousin mentor me and give me tips. She is amazing. I started this shop to share my work with others and to help our house hold as well. I am a stay at home mom and every little bit helps to keep me with my little ones. Larissamae joined Society6 on July 28, 2016
More
I am new to the world of photography however fell in love quickly. I am blessed to have my cousin mentor me and give me tips. She is amazing.
I started this shop to share my work with others and to help our house hold as well. I am a stay at home mom and every little bit helps to keep me with my little ones.
Larissamae joined Society6 on July 28, 2016.