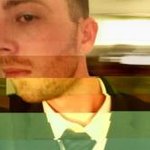 L422Y
I was ten years of age when first introduced to Windows Terminal, a 2400 baud modem and how to connect to another computer over a phone line. Soon afterwards I acquired a DOS terminal suite and a 28.8K modem. enjoying ANSI graphics, multi-user chat rooms, games and eventually bash shells running IRC. This was the point in my life where I became a sponge for anything computer related. It's almost twenty years later -- with fifteen of those consisting of professional experience -- and my passion is as strong as ever. From the moment I connected to my first BBS, I knew what I wanted to do, and that computers were going to change everything. I continue pushing my love for technology and logic into creative outlets such as music and art, using both traditional methods and programmatically. https://www.facebook.com/L422Y L422Y joined Society6 on February 27, 2013
More
I was ten years of age when first introduced to Windows Terminal, a 2400 baud modem and how to connect to another computer over a phone line. Soon afterwards I acquired a DOS terminal suite and a 28.8K modem. enjoying ANSI graphics, multi-user chat rooms, games and eventually bash shells running IRC. This was the point in my life where I became a sponge for anything computer related. It's almost twenty years later -- with fifteen of those consisting of professional experience -- and my passion is as strong as ever. From the moment I connected to my first BBS, I knew what I wanted to do, and that computers were going to change everything. I continue pushing my love for technology and logic into creative outlets such as music and art, using both traditional methods and programmatically.
https://www.facebook.com/L422Y
L422Y joined Society6 on February 27, 2013.