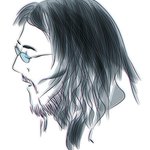 Lasse Egholm
Lasse Egholm is an artist located in Copenhagen. The media is varied, ranging from 3D to graphic design, illustrations, abstract, typography and vector.
Instagram: @lassege
Bought something? Share it on instagram or other social medias and tag me, I'd love to see what you've got!
Read more
Lasse Egholm's Store
Filter
You are currently on society6.com.