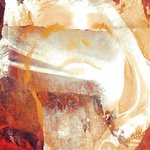 Laura Hoynck
Welcome to my Society6 shop! When I am walking down the street I am always looking for interesting spots, colours, textures and details around me. I make pictures and decide whether a picture is the right medium for the subject or whether I want to manipulate it, paint it, combine it, etc. I love the endless possibilities there are to transform something that inspires you to a piece of art. I like to experiment with different media or even combine them untill I am satisfied with the result and fascinated by it. If you are interested in products instead of prints (like throw pillows, tote bags etc.) please visit my Redbubble webshop; http://www.redbubble.com/people/laurahoynck I hope you enjoy my portfolio and my shop! Laura Hoynck joined Society6 on March 5, 2016
More
Welcome to my Society6 shop!
When I am walking down the street I am always looking for interesting spots, colours, textures and details around me. I make pictures and decide whether a picture is the right medium for the subject or whether I want to manipulate it, paint it, combine it, etc.
I love the endless possibilities there are to transform something that inspires you to a piece of art. I like to experiment with different media or even combine them untill I am satisfied with the result and fascinated by it.
If you are interested in products instead of prints (like throw pillows, tote bags etc.) please visit my Redbubble webshop; http://www.redbubble.com/people/laurahoynck
I hope you enjoy my portfolio and my shop!
Laura Hoynck joined Society6 on March 5, 2016.