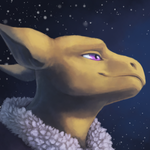 Lauralien
Hi! I'm a freelance 2D digital artist that's fascinated with animals of all kinds, both real and imagined. In my spare time I also enjoy worldbuilding - inventing fictional planets, species, and societies. You can find more of me at the following locations: http://twitter.com/ItsLauralien http://lauralienart.deviantart.com Lauralien joined Society6 on July 24, 2017
More
Hi! I'm a freelance 2D digital artist that's fascinated with animals of all kinds, both real and imagined. In my spare time I also enjoy worldbuilding - inventing fictional planets, species, and societies.
You can find more of me at the following locations: http://twitter.com/ItsLauralien http://lauralienart.deviantart.com
Lauralien joined Society6 on July 24, 2017.