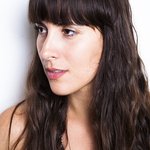 Laura Little Photographer
Laura is a graduate of the Liverpool Institute of Performing arts where she studied dance, dance and film, and web design. Her undergraduate studies include media, English literature and drama. She is a self taught photographer with a natural eye for composition. From 2000 – 2009 Laura worked in the role of photography producer for advertising and agency clients. In 2010 she opened her first photography studio in Tribeca and currently is the owner of two photography studios in New York City. She collaborated with Runa Energy Tea on "Paradise" her first solo show in 2012 and was pleased to present "New Bloom" in the summer of 2013. Laura's influences include fashion, music, contemporary dance, pop culture, film and architecture. Her Artistic philosophy is "to create accessible usable and tangible" art pieces "for everyone to enjoy". Simplicity is a technique employed by Laura as well as using light and objects in space. In the future Laura would like to continue showing her work and collaborating with individuals and brands. Laura Little Photographer joined Society6 on June 6, 2012
More
Laura is a graduate of the Liverpool Institute of Performing arts where she studied dance, dance and film, and web design. Her undergraduate studies include media, English literature and drama.
She is a self taught photographer with a natural eye for composition.
From 2000 – 2009 Laura worked in the role of photography producer for advertising and agency clients. In 2010 she opened her first photography studio in Tribeca and currently is the owner of two photography studios in New York City. She collaborated with Runa Energy Tea on "Paradise" her first solo show in 2012 and was pleased to present "New Bloom" in the summer of 2013.
Laura's influences include fashion, music, contemporary dance, pop culture, film and architecture. Her Artistic philosophy is "to create accessible usable and tangible" art pieces "for everyone to enjoy". Simplicity is a technique employed by Laura as well as using light and objects in space.
In the future Laura would like to continue showing her work and collaborating with individuals and brands.
Laura Little Photographer joined Society6 on June 6, 2012.
Laura Little Photographer's Store
47 results
Filter