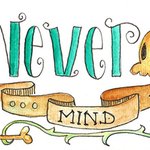 LaurAlvarez
About LaurAlvarez
I was born in Valencia, Spain. I finished the Fine Arts Degree in 2001 in the Universitat Politecnica of Valencia and spent a semester on an Erasmus exchange in UK. Worked in graphic design for 9 years but in 2009 decided to change my life and go back to illustration.
Now I'm living and working in New York, I'm a teaching artist while traveling whenever I can, loving my life, my husband and all the good years to come!
LaurAlvarez joined Society6 on November 15, 2009.