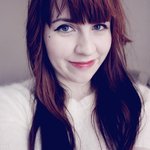 laura redburn
hello! i'm laura of www.cardboardcities.co.uk. i just wanted to make a separate account for my patterns so that i can keep my main 'cardboardcities' (www.society6.com/cardboardcities) account mainly focussed on the collage. i've loved patterns my whole life, and wanted to share that passion, as well as free my mind and sketchbooks, with everyone! laura redburn joined Society6 on October 26, 2012
More
hello! i'm laura of www.cardboardcities.co.uk. i just wanted to make a separate account for my patterns so that i can keep my main 'cardboardcities' (www.society6.com/cardboardcities) account mainly focussed on the collage.
i've loved patterns my whole life, and wanted to share that passion, as well as free my mind and sketchbooks, with everyone!
laura redburn joined Society6 on October 26, 2012.
Popular+pillows by laura redburn
0 result
Filter