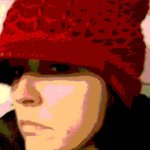 Laura S
Thanks for admiring my artwork and products. I am grateful for every sale and am excited to be a part of Society 6, so that my art can reach so many and can be affordable for you. I am a Designer and Sculptor from New Orleans. If you like a piece of work, and want it in a product that is not listed, just let me know and I will add that product to the collection. Laura S joined Society6 on January 2, 2015
More
Thanks for admiring my artwork and products. I am grateful for every sale and am excited to be a part of Society 6, so that my art can reach so many and can be affordable for you.
I am a Designer and Sculptor from New Orleans.
If you like a piece of work, and want it in a product that is not listed, just let me know and I will add that product to the collection.
Laura S joined Society6 on January 2, 2015.