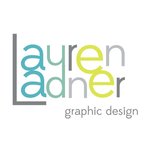 LaurenLadner
I am a recent graduate of Moore College of Art & Design where I studied graphic design and printmaking. I enjoy silkscreen and letterpress as well as experimental image making, photography, and fine arts. When I'm not designing, I hang out with my pug Rocko, attend live performances, ride bikes, and eat great food. Check out my website at laurenladner.com LaurenLadner joined Society6 on June 29, 2013
More
I am a recent graduate of Moore College of Art & Design where I studied graphic design and printmaking. I enjoy silkscreen and letterpress as well as experimental image making, photography, and fine arts.
When I'm not designing, I hang out with my pug Rocko, attend live performances, ride bikes, and eat great food.
Check out my website at laurenladner.com
LaurenLadner joined Society6 on June 29, 2013.