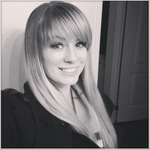 Lauren Partington
Hello, world! My name is Lauren! I'm a graphic designer by day and a freelance artist by night. I graduated with a BA in Animation from Sheridan College and adore all things fashion and animation related. Thanks for stopping by and I hope you enjoy my work just as much as I dig creating it! Lauren Partington joined Society6 on January 28, 2014
More
Hello, world! My name is Lauren!
I'm a graphic designer by day and a freelance artist by night. I graduated with a BA in Animation from Sheridan College and adore all things fashion and animation related. Thanks for stopping by and I hope you enjoy my work just as much as I dig creating it!
Lauren Partington joined Society6 on January 28, 2014.