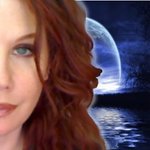 Lauri Loewenberg
In addition to being an artist, Lauri is also a Certified Dream Analyst, syndicated columnist, author, popular radio personality and speaker. She has been invited on The Dr. Oz Show, The View, Good Morning America, The Today Show, Bethenny, Katie Couric, the Steve Harvey Show,Anderson Cooper 360 to share her vast knowledge of the dreaming mind and was also featured in a CNN Dr. Sanjay Gupta special called "Sleep." In March of 2011 Lauri released her third book Dream On It, Unlock Your Dreams Change Your Life (St. Martin's Press). Lauri enjoys bringing her own dreams to life as well as the dreams of her clients. She is also a huge fan of celebrity gossip blogs and pop culture and incorporates that into her paintings as well. Lauri currently resides in Tampa, FL with her "strikingly handsome husband and very loud son." She holds a black belt in Tae Kwon Do in order to keep them both in line. Lauri Loewenberg joined Society6 on January 16, 2014
More
In addition to being an artist, Lauri is also a Certified Dream Analyst, syndicated columnist, author, popular radio personality and speaker.
She has been invited on The Dr. Oz Show, The View, Good Morning America, The Today Show, Bethenny, Katie Couric, the Steve Harvey Show,Anderson Cooper 360 to share her vast knowledge of the dreaming mind and was also featured in a CNN Dr. Sanjay Gupta special called "Sleep."
In March of 2011 Lauri released her third book Dream On It, Unlock Your Dreams Change Your Life (St. Martin's Press).
Lauri enjoys bringing her own dreams to life as well as the dreams of her clients. She is also a huge fan of celebrity gossip blogs and pop culture and incorporates that into her paintings as well.
Lauri currently resides in Tampa, FL with her "strikingly handsome husband and very loud son." She holds a black belt in Tae Kwon Do in order to keep them both in line.
Lauri Loewenberg joined Society6 on January 16, 2014.