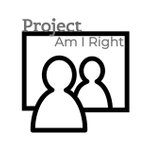 Project Am I Right
For actors from underrepresented groups, simply showing up at an audition can be an activist gesture. For white, cisgender, non-disabled actors, choosing NOT to audition can be equally powerful.
Sometimes, the most powerful way to be a good ally is by making an ethical choice to make space and amplify a voice different from our own.
All you have to do is to take a minute before you go to an audition, before you accept a callback, before you sign a contract, take a minute to ask yourself: Am I Right?
Read more
Project Am I Right's Store
11 results
Filter