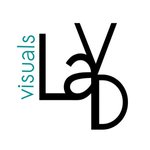 La Visch Designs
My name is Susanne Visch and I live in the Netherlands. Not only the country of tulips, cheese and windmills, but also of Dutch Design: minimalist, experimental, innovative, quirky, and humorous. Having a background in Industrial Design Engineering, you can say that I've always had a knack for designing and creating. Everything that catches my attention can be the source of a new design idea. I mostly design knitting and crochet patterns, but found that the colors and textures can be used in so many more ways. Hence me branching out in graphic design. On the web I can be found here (among other places!): Website: www.lavisch.com Fiber arts: www.ravelry.com/designers/susanne-visch La Visch Designs joined Society6 on December 29, 2016
More
My name is Susanne Visch and I live in the Netherlands. Not only the country of tulips, cheese and windmills, but also of Dutch Design: minimalist, experimental, innovative, quirky, and humorous.
Having a background in Industrial Design Engineering, you can say that I've always had a knack for designing and creating. Everything that catches my attention can be the source of a new design idea. I mostly design knitting and crochet patterns, but found that the colors and textures can be used in so many more ways. Hence me branching out in graphic design.
On the web I can be found here (among other places!):
Website: www.lavisch.com Fiber arts: www.ravelry.com/designers/susanne-visch
La Visch Designs joined Society6 on December 29, 2016.