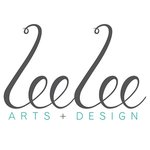 leeleearts
Graphic designer by trade I spend a lot of time behind the computer. I love to create, from graphite drawings to watercolor, hand lettering, photography and pointed pen calligraphy. Travel and nature are my other passions and play a large roll in my life and inspire my artwork. You'll see I'm also a little obsessed with animals. I love them all and squeal with glee when I get to interact with cute creatures. Website: www.leeleearts.com Social Media: Facebook: www.facebook.com/leeleeartsdesign Instagram: www.instagram.com/leelee_arts leeleearts joined Society6 on November 25, 2016
More
Graphic designer by trade I spend a lot of time behind the computer. I love to create, from graphite drawings to watercolor, hand lettering, photography and pointed pen calligraphy. Travel and nature are my other passions and play a large roll in my life and inspire my artwork. You'll see I'm also a little obsessed with animals. I love them all and squeal with glee when I get to interact with cute creatures.
Website: www.leeleearts.com
Social Media: Facebook: www.facebook.com/leeleeartsdesign Instagram: www.instagram.com/leelee_arts
leeleearts joined Society6 on November 25, 2016.