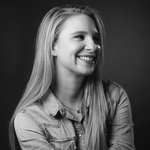 Kathryn Legendre Music
Just as sassy as Loretta Lynn, Kathryn Legendre is a singer-songwriter in Austin, Texas that is genuine and passionate about traditional country music. On a mission to keep the spirit of the old days alive, this hill country gem wears her influences on her sleeve, writing songs that are her modern take on the beloved sounds of country music past. www.kathrynlegendremusic.com Kathryn Legendre Music joined Society6 on April 19, 2012
More
Just as sassy as Loretta Lynn, Kathryn Legendre is a singer-songwriter in Austin, Texas that is genuine and passionate about traditional country music. On a mission to keep the spirit of the old days alive, this hill country gem wears her influences on her sleeve, writing songs that are her modern take on the beloved sounds of country music past.
www.kathrynlegendremusic.com
Kathryn Legendre Music joined Society6 on April 19, 2012.
Kathryn Legendre Music's Store
52 results
Filter