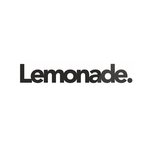 Lemonade
We are a Design Group from London. Coffee, stupid doodles and music are our fuel of choice (And the occasional Red Bull). In 2011 we created Lemonade Magazine, an art and culture focussed quarterly that aimed to highlight up and coming creatives. Here you will find our design work that is available for sale. To check out more of our work please visit lemonadedesigngroup.com Lemonade joined Society6 on November 28, 2013
More
We are a Design Group from London. Coffee, stupid doodles and music are our fuel of choice (And the occasional Red Bull). In 2011 we created Lemonade Magazine, an art and culture focussed quarterly that aimed to highlight up and coming creatives.
Here you will find our design work that is available for sale. To check out more of our work please visit lemonadedesigngroup.com
Lemonade joined Society6 on November 28, 2013.