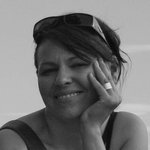 Lena Weisbek
Hello ... I am a designer and photographer from Germany. I am trying to capture ethereal moods ~ landscapes ~ abstracts ~ Hope you enjoy! My insta: www.instagram.com/lena_weisbek_fineart/ please tagg me if you have bought a print with #lenaweisbek Interior designers: If you're looking for some pieces, check out this: http://www.artefactum-fineart.com My portfolio: http://www.artefactum-fineart.com/lena-weisbek/ My artist Promo Link at Society6 (for FREE shipping and discount): https://society6.com/lenaweiss?promo=D7D8D6XKZX28 http://society6.com/artist/LenaWeiss Join me on Facebook: My artist page: https://www.facebook.com/lenaweisbekfineart/ Lena Weisbek joined Society6 on April 9, 2012
More
Hello ... I am a designer and photographer from Germany.
I am trying to capture ethereal moods ~ landscapes ~ abstracts ~
Hope you enjoy!
My insta: www.instagram.com/lena_weisbek_fineart/
please tagg me if you have bought a print with #lenaweisbek
Interior designers: If you're looking for some pieces, check out this: http://www.artefactum-fineart.com
My portfolio: http://www.artefactum-fineart.com/lena-weisbek/
My artist Promo Link at Society6 (for FREE shipping and discount): https://society6.com/lenaweiss?promo=D7D8D6XKZX28 http://society6.com/artist/LenaWeiss
Join me on Facebook:
My artist page: https://www.facebook.com/lenaweisbekfineart/
Lena Weisbek joined Society6 on April 9, 2012.
Canvas by Lena Weisbek
223 results
Filter