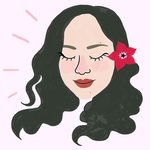 Lenée Son
Lenée is a freelance multimedia journalist and artist based in Metro Vancouver, Canada. She is passionate about capturing the unique beauty of nature, industrial environments, and the human condition for your home. Don't see a photo you're keen on in the shop? View additional photographs at www.flickr.com/photos/leneeson or www.facebook.com/LeneeSonMultimedia All works are available for custom orders. Please send inquiries to hello@leneeson.com Lenée Son joined Society6 on November 20, 2016
More
Lenée is a freelance multimedia journalist and artist based in Metro Vancouver, Canada. She is passionate about capturing the unique beauty of nature, industrial environments, and the human condition for your home.
Don't see a photo you're keen on in the shop? View additional photographs at www.flickr.com/photos/leneeson or www.facebook.com/LeneeSonMultimedia
All works are available for custom orders. Please send inquiries to hello@leneeson.com
Lenée Son joined Society6 on November 20, 2016.
Lenée Son's Store
15 results
Filter