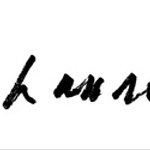 Len Johanson Art
Len Johanson was a fine art teacher his entire life. He is currently retired from teaching and lives in Tempe, Arizona. He continues to create every day and has over 900 works of art stored in his studio from a lifetime of accomplishments. He is excited to finally showcase his work through this website and gallery exhibits! Please visit his website lenjohanson.com to view all of his work including large canvases. Email lenjohanson.art@gmail.com to order originals or for any inquiries. Len Johanson Art joined Society6 on November 4, 2016
More
Len Johanson was a fine art teacher his entire life. He is currently retired from teaching and lives in Tempe, Arizona. He continues to create every day and has over 900 works of art stored in his studio from a lifetime of accomplishments. He is excited to finally showcase his work through this website and gallery exhibits!
Please visit his website lenjohanson.com to view all of his work including large canvases.
Email lenjohanson.art@gmail.com to order originals or for any inquiries.
Len Johanson Art joined Society6 on November 4, 2016.
Len Johanson Art's Store
90 results
Filter