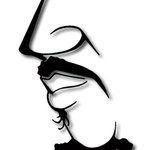 Lenoir Designs
Artist Statement I like my personality to reflect in each one of my paintings. No matter what stage I am in my life, I try to place my experiences within the image on the canvas. An artist's environment tends to be revealed in each piece of artwork. Most of my artwork is contemporary with a very urban feel. Within my paintings you'll find the figure deep in thought reflecting upon their life. I feel we all should take the time to reflect upon where we've been, where we are and where we're going... My paintings elude to spirituality, intimacy and peace. I attempt to paint art that makes a statement about who I am, what I desire and how I feel. I hope that my paintings provoke thought and provide beauty while making a powerful statement... www.LenoirDesigns.com "Art That Makes A Statement..." Lenoir Designs joined Society6 on August 1, 2014
More
Artist Statement
I like my personality to reflect in each one of my paintings. No matter what stage I am in my life, I try to place my experiences within the image on the canvas. An artist's environment tends to be revealed in each piece of artwork.
Most of my artwork is contemporary with a very urban feel. Within my paintings you'll find the figure deep in thought reflecting upon their life. I feel we all should take the time to reflect upon where we've been, where we are and where we're going...
My paintings elude to spirituality, intimacy and peace. I attempt to paint art that makes a statement about who I am, what I desire and how I feel. I hope that my paintings provoke thought and provide beauty while making a powerful statement...
www.LenoirDesigns.com "Art That Makes A Statement..."
Lenoir Designs joined Society6 on August 1, 2014.
Lenoir Designs's Store
27 results
Filter