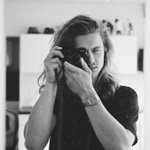 lensinkmitchel - travel photography with authentic vintage vibes to satisfy your wanderlust
Fine art photographer. Fujifilm shooter. Bold shapes and peaceful landscapes.
I'm a documentary and fine art photographer from The Netherlands and I am always looking for new angles. I'm not afraid to shoot a bad picture once in a while to push myself further, though you won't find those here. A better peek into my process can be found on my Instagram @lensinkmitchel.
Read more
lensinkmitchel travel photography with authentic vintage vibes to satisfy your wanderlust's Store
Filter