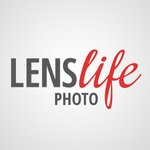 LensLifePhoto
I'm a long-time accomplished graphic designer, photographer and world traveler. The idea of LensLife Photo is to create a photography portfolio of multiple genres, and travel blog. I'll be updating the galleries regularly and adding to the travel section as I make my way to different destinations. I'll also be using the blog page to explain certain photo shoots, equipment, and more. Enjoy. Please visit http://www.lenslifephoto.com Please take a moment to visit and Like https://www.facebook.com/lenslifephotodotcom For design work see http://www.lucasbarbieri.com LensLifePhoto joined Society6 on September 10, 2015
More
I'm a long-time accomplished graphic designer, photographer and world traveler. The idea of LensLife Photo is to create a photography portfolio of multiple genres, and travel blog. I'll be updating the galleries regularly and adding to the travel section as I make my way to different destinations. I'll also be using the blog page to explain certain photo shoots, equipment, and more. Enjoy.
Please visit http://www.lenslifephoto.com
Please take a moment to visit and Like https://www.facebook.com/lenslifephotodotcom
For design work see http://www.lucasbarbieri.com
LensLifePhoto joined Society6 on September 10, 2015.