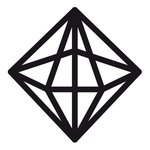 Leonor Torres
Thank you for being here! I hope you are enjoying the artworks. Leonor Torres is a Madrid-born Art Director and Designer currently living in New York. Building upon her extensive experience in the visual arts, her commercial work specializes in interaction and technology across design and advertising, with a focus on projects that engage and empower users through tools and inspiration. You can find more of her work at http://number151.com/ And please say hello to leonor [at] number151.com Enjoy Society6! Leonor Torres joined Society6 on December 17, 2013
More
Thank you for being here! I hope you are enjoying the artworks.
Leonor Torres is a Madrid-born Art Director and Designer currently living in New York. Building upon her extensive experience in the visual arts, her commercial work specializes in interaction and technology across design and advertising, with a focus on projects that engage and empower users through tools and inspiration.
You can find more of her work at http://number151.com/ And please say hello to leonor [at] number151.com
Enjoy Society6!
Leonor Torres joined Society6 on December 17, 2013.