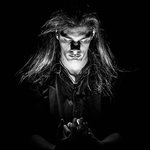 Corefitz
Really?... This guy? You really wanna know anything about this guy? Well... He is: Just another dude on the interwebs. Who doesn't really have a lot of friends. And just went down hard with a depression. So he just wanna see what people think of his creativity. Finally pulled myself together and made a website for my photos. Please check it out :) http://mikkelvalentin.wix.com/foto Corefitz joined Society6 on September 13, 2013
More
Really?... This guy? You really wanna know anything about this guy?
Well... He is: Just another dude on the interwebs. Who doesn't really have a lot of friends. And just went down hard with a depression. So he just wanna see what people think of his creativity.
Finally pulled myself together and made a website for my photos. Please check it out :)
http://mikkelvalentin.wix.com/foto
Corefitz joined Society6 on September 13, 2013.