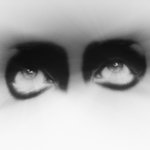 Lester art & design
"Promise me you'll always remember: You're braver than you believe, and stronger than you seem, and smarter than you think. Christopher Robin to Pooh" - A.A. Milne Way back in High school, I decided I wanted to be an Interior decorator. I applied to Fashion Institute of Technology only to find out I needed a portfolio. Funny thing was, I don't think I had drawn anything since I was 5 yrs old. So there I was a year before graduating getting a sketch pad and some pencils and starting my first ever art class. I was accepted to FIT only to realize after 2 semesters of drafting classes, I couldn't draw a straight line to save my life. But I loved drawing! Up til now, my passion and creations have only been shared with friends and loved ones. All of them telling me I was wasting my talents sitting behind a desk in some office. I realized they were right and looked for a place to share my work with others. So doing what any sane person would do… I quit my 9-5 (really 7-7) job to dedicate myself to fulfilling my dream. I hope you enjoy visiting my Shop! And come back soon, as my Shop is a work in progress with new items being added as I grow. Thank you Leslie Lester art & design joined Society6 on January 28, 2014
More
"Promise me you'll always remember: You're braver than you believe, and stronger than you seem, and smarter than you think. Christopher Robin to Pooh" - A.A. Milne
Way back in High school, I decided I wanted to be an Interior decorator. I applied to Fashion Institute of Technology only to find out I needed a portfolio. Funny thing was, I don't think I had drawn anything since I was 5 yrs old. So there I was a year before graduating getting a sketch pad and some pencils and starting my first ever art class. I was accepted to FIT only to realize after 2 semesters of drafting classes, I couldn't draw a straight line to save my life. But I loved drawing!
Up til now, my passion and creations have only been shared with friends and loved ones. All of them telling me I was wasting my talents sitting behind a desk in some office. I realized they were right and looked for a place to share my work with others.
So doing what any sane person would do… I quit my 9-5 (really 7-7) job to dedicate myself to fulfilling my dream.
I hope you enjoy visiting my Shop! And come back soon, as my Shop is a work in progress with new items being added as I grow.
Thank you Leslie
Lester art & design joined Society6 on January 28, 2014.
Lester art & design's Store
43 results
Filter