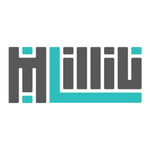 Marco Lilliu
Marco Lilliu - Born 26/12/1987, Ancona, Italy - Not dead yet www.marcolilliu.com "I do not consider myself an Artist. I would rather define me an art apprentice that will never stop to learn." Hi! I am Marco Lilliu' (a.k.a. Leworld or Drake) and I am an Illustrator and Comic Artist based in London. Over the last 10 years I have been working on everything from develop ERP softwares, web CRM, assemble/repair computers, to design websites, newsletters, brochures, packaging, logos, to illustrate t-shirts, art prints, cd covers, book covers, children's books and web comics. Ok, let's talk about my life for a bit. I was born the day after Jesus, 1987 years later, in a small italian city: Ancona. I grew up playing 8-bit games on NES and on the Old "Fat" Game Boy, watching cartoons amazingly handmade illustrated, spending hours of my day drawing, playing with puppets and toys and copying music from a cassette to another. I was a weird kid, sick almost every day, suffering from asthma. But then things started to get better around 8. I have even played football for 10 years after that age, and I was definitely not sitting on the bench – I still play when I have the occasion 😀 What else then… well, in 2006 I have got my "Diploma di Esame di Stato" in I.T. , Driving Licence and I started to work as a Warehouse Manager Apprentice at Braviisol. In 2008, with a score of 29 out of 30, I got my second Diploma and became Web Designer. I did this amazing school ("Scuola Internazionale di Comics") during the evening – straight after work. With these two Diplomas, still 2008, I switched my job, from a Warehouse Manager Apprentice to Erp Software Developer and Web CRM Developer at Casali Computers. I have worked there for almost 5 years. I was not only a Software Developer, but I was also use to work and assist customers, develop and customize software that suited them, support them over the telephone and on site. At the same time I was also the internal Graphic Designer and Web Designer. I have worked very hard, but I then realized that something was not quite right. I had this dream to realize: I wanted to publish my own comic book. So I gave up everything in 2013 and move to a bigger city, lived by dreamers: London. I am currently living in London, working part time for an I.T. company and illustrate under commission for the rest of the day. And about my dream… well I am working on it! 😀 OK, now I will stop to be boring! Just one last thing that I want you to mention: I have (almost) always got good teachers! I have been a student of the Graphic Designer and Web Designer Simone Barchiesi, the artist Leonardo Formusa and the comic artist Matt Boyce. Marco Lilliu joined Society6 on May 10, 2015
More
Marco Lilliu - Born 26/12/1987, Ancona, Italy - Not dead yet
www.marcolilliu.com
"I do not consider myself an Artist. I would rather define me an art apprentice that will never stop to learn."
Hi! I am Marco Lilliu' (a.k.a. Leworld or Drake) and I am an Illustrator and Comic Artist based in London.
Over the last 10 years I have been working on everything from develop ERP softwares, web CRM, assemble/repair computers, to design websites, newsletters, brochures, packaging, logos, to illustrate t-shirts, art prints, cd covers, book covers, children's books and web comics.
Ok, let's talk about my life for a bit.
I was born the day after Jesus, 1987 years later, in a small italian city: Ancona.
I grew up playing 8-bit games on NES and on the Old "Fat" Game Boy, watching cartoons amazingly handmade illustrated, spending hours of my day drawing, playing with puppets and toys and copying music from a cassette to another.
I was a weird kid, sick almost every day, suffering from asthma.
But then things started to get better around 8. I have even played football for 10 years after that age, and I was definitely not sitting on the bench – I still play when I have the occasion 😀
What else then… well, in 2006 I have got my "Diploma di Esame di Stato" in I.T. , Driving Licence and I started to work as a Warehouse Manager Apprentice at Braviisol.
In 2008, with a score of 29 out of 30, I got my second Diploma and became Web Designer. I did this amazing school ("Scuola Internazionale di Comics") during the evening – straight after work.
With these two Diplomas, still 2008, I switched my job, from a Warehouse Manager Apprentice to Erp Software Developer and Web CRM Developer at Casali Computers.
I have worked there for almost 5 years. I was not only a Software Developer, but I was also use to work and assist customers, develop and customize software that suited them, support them over the telephone and on site. At the same time I was also the internal Graphic Designer and Web Designer.
I have worked very hard, but I then realized that something was not quite right. I had this dream to realize: I wanted to publish my own comic book.
So I gave up everything in 2013 and move to a bigger city, lived by dreamers: London.
I am currently living in London, working part time for an I.T. company and illustrate under commission for the rest of the day.
And about my dream… well I am working on it! 😀
OK, now I will stop to be boring!
Just one last thing that I want you to mention: I have (almost) always got good teachers!
I have been a student of the Graphic Designer and Web Designer Simone Barchiesi, the artist Leonardo Formusa and the comic artist Matt Boyce.
Marco Lilliu joined Society6 on May 10, 2015.