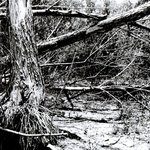 L3XY
I love being able to create any story, to capture any moment's pure emotion, caught in every single photo. I also enjoy graphic design to portray those feelings in a different medium. With each passing day, I'm one step closer to my dream of becoming a professional once I graduate. Constructive criticism is positive criticism, and always appreciated. L3XY joined Society6 on January 13, 2013
More
I love being able to create any story, to capture any moment's pure emotion, caught in every single photo. I also enjoy graphic design to portray those feelings in a different medium. With each passing day, I'm one step closer to my dream of becoming a professional once I graduate.
Constructive criticism is positive criticism, and always appreciated.
L3XY joined Society6 on January 13, 2013.
Swan Lake 2Gi_Print by L3XY
29 results
Filter