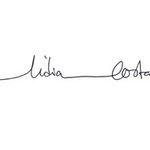 Lidia Costa
I am a fine artist based in the New York City area. I was born in Spain (1986). During my childhood I took classes with the painter Fernando Artal and his wife, where I could start developing my own style while learning a wide range of painting techniques. I studied Fine Arts in the University of Vigo, Spain, and graduated in 2009. While I like to use different mediums like collage or film photography, I always bring my sketchpad, graphite and watercolors with me. My main focus is our relationship with nature. I believe that visual language is a tool to communicate without limitations. For more, visit my website: www.lidiacosta.com For enquiries please contact: lidiabcf@gmail.com Lidia Costa joined Society6 on August 2, 2014
More
I am a fine artist based in the New York City area. I was born in Spain (1986). During my childhood I took classes with the painter Fernando Artal and his wife, where I could start developing my own style while learning a wide range of painting techniques. I studied Fine Arts in the University of Vigo, Spain, and graduated in 2009.
While I like to use different mediums like collage or film photography, I always bring my sketchpad, graphite and watercolors with me. My main focus is our relationship with nature. I believe that visual language is a tool to communicate without limitations.
For more, visit my website: www.lidiacosta.com For enquiries please contact: lidiabcf@gmail.com
Lidia Costa joined Society6 on August 2, 2014.