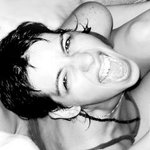 Lienime
Hi! I am a graphic and web designer with more than 12 years of experience and a special love for illustration, arts and crafts. I have my own line of products aside from working as a designer and I also work a lot with english-spanish translations. ;) A dream? Illustration and design for children´s books. https://www.lienime.com.ar https://www.behance.net/lienime ♥ Lienime joined Society6 on March 19, 2014
More
Hi! I am a graphic and web designer with more than 12 years of experience and a special love for illustration, arts and crafts. I have my own line of products aside from working as a designer and I also work a lot with english-spanish translations. ;) A dream? Illustration and design for children´s books.
https://www.lienime.com.ar https://www.behance.net/lienime
♥
Lienime joined Society6 on March 19, 2014.