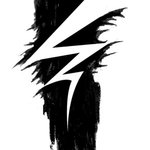 LightningArts
Artist and animator best known for video game illustrations in the music scene under the name: FoxxDragon I've been drawing my entire life, and am always pushing myself to try new things, and take on more projects. I tend to specialize in digital art, but am capable of a wide array of skills. This though? This is for buying posters and prints. I hope you enjoy them. Please visit my website for even more, including shirt designs: http://www.lightningarts.com/ Alternate sizing for some things listed here, can also be found on my redbubble page: http://www.redbubble.com/people/lightningarts LightningArts joined Society6 on July 29, 2012
More
Artist and animator best known for video game illustrations in the music scene under the name: FoxxDragon
I've been drawing my entire life, and am always pushing myself to try new things, and take on more projects. I tend to specialize in digital art, but am capable of a wide array of skills.
This though? This is for buying posters and prints. I hope you enjoy them.
Please visit my website for even more, including shirt designs: http://www.lightningarts.com/
Alternate sizing for some things listed here, can also be found on my redbubble page: http://www.redbubble.com/people/lightningarts
LightningArts joined Society6 on July 29, 2012.