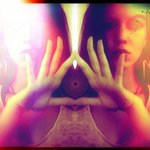 Light of Luna
My name is Melissa Calvert AKA Luna Falena. Owner of Light of Luna Photography. I am free-lance, experimental photographer and artist in Seattle, WA. I have been practicing more serious photography for over 8 years now. I like experiencing as much diversity as I can and I do not limit myself to one genre. This display of artwork, being shared with you, is a result of almost having the fire stolen from my Soul more than once. I allow every emotion to be harnessed as artistically as possible and I try to hold within my mind that no feeling is final. Photography as Poetry. The Soul on Fire. Poetry that Bleeds. Coffee that Soothes. The breath behind a whisper. Darkness dancing with the Moon. Rain that Cleanses. Visit Me! YouPic: https://youpic.com/user/LightofLuna Flickr: https://www.flickr.com/photos/lightofluna/ deviantART: http://lightoflunaphoto.deviantart.com/ 500px: http://500px.com/MelissaCalvert/ Twitter: https://twitter.com/LightofLuna33 Pixoto: http://www.pixoto.com/lightoflunaphoto Behance: https://www.behance.net/LightofLuna Etsy: https://www.etsy.com/shop/LightofLuna Facebook: https://www.facebook.com/LightofLunaPhotography33 Light of Luna joined Society6 on June 7, 2014
More
My name is Melissa Calvert AKA Luna Falena. Owner of Light of Luna Photography. I am free-lance, experimental photographer and artist in Seattle, WA. I have been practicing more serious photography for over 8 years now. I like experiencing as much diversity as I can and I do not limit myself to one genre.
This display of artwork, being shared with you, is a result of almost having the fire stolen from my Soul more than once. I allow every emotion to be harnessed as artistically as possible and I try to hold within my mind that no feeling is final.
Photography as Poetry. The Soul on Fire. Poetry that Bleeds. Coffee that Soothes. The breath behind a whisper. Darkness dancing with the Moon. Rain that Cleanses.
Visit Me! YouPic: https://youpic.com/user/LightofLuna Flickr: https://www.flickr.com/photos/lightofluna/ deviantART: http://lightoflunaphoto.deviantart.com/ 500px: http://500px.com/MelissaCalvert/ Twitter: https://twitter.com/LightofLuna33 Pixoto: http://www.pixoto.com/lightoflunaphoto Behance: https://www.behance.net/LightofLuna Etsy: https://www.etsy.com/shop/LightofLuna Facebook: https://www.facebook.com/LightofLunaPhotography33
Light of Luna joined Society6 on June 7, 2014.
Light of Luna's Store
398 results
Filter