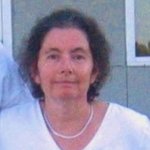 Linda Brody
As a child I was always coloring and painting, as my grandmother would give me coloring books, crayons and paints. I continued art interests through my education and was an assistant to my clay/pottery teacher in High School. I went on to become an Art Major in college, but being bored at that point, I focused on environmental compliance and urban planning and worked in the environmental compliance field for 35 years. In my 20's I continued with pottery and photography. Then work took over, and for years, my focus was not into the arts. Now retired, I have reentered the art world with photography and watercolors. I hope to also pursue acrylics and other mediums as well. I hope you enjoy my work. Linda Brody joined Society6 on August 8, 2014
More
As a child I was always coloring and painting, as my grandmother would give me coloring books, crayons and paints. I continued art interests through my education and was an assistant to my clay/pottery teacher in High School. I went on to become an Art Major in college, but being bored at that point, I focused on environmental compliance and urban planning and worked in the environmental compliance field for 35 years. In my 20's I continued with pottery and photography. Then work took over, and for years, my focus was not into the arts. Now retired, I have reentered the art world with photography and watercolors. I hope to also pursue acrylics and other mediums as well.
I hope you enjoy my work.
Linda Brody joined Society6 on August 8, 2014.
Linda Brody 's Store
80 results
Filter