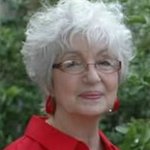 Linda Ginn Art ©
I've been drawing and painting for approximately 60+ years. I started drawing when I was very young. My favorite subjects were Betty and Veronica from the "Archie" comic books. When my children were born I devoted all my time to raising them. Now, after many years I decided to re-enter the art world. I'm always learning new techniques to improve my work. My main medium is colored pencil and graphite, but I also love alcohol ink paintings. I'm always up for a challenge and do commissioned work. Linda Ginn Art © joined Society6 on August 7, 2013
More
I've been drawing and painting for approximately 60+ years. I started drawing when I was very young. My favorite subjects were Betty and Veronica from the "Archie" comic books. When my children were born I devoted all my time to raising them. Now, after many years I decided to re-enter the art world.
I'm always learning new techniques to improve my work. My main medium is colored pencil and graphite, but I also love alcohol ink paintings. I'm always up for a challenge and do commissioned work.
Linda Ginn Art © joined Society6 on August 7, 2013.