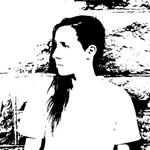 lindayM
Hey my name's Lindsay, I'm a part-time doodler and full time creative. I sketch all the time and am constantly cranking out new ideas. I've been drawing for as long as I can remember, and will continue for far past that. Let me know if there is a particular work you want as something other than a Print/T-Shirt I also do take commissions, email me: l mmc11@yahoo.com Portfolio: lindsaymc.weebly.com Instagram: instagram.com/lindsayfosho Deviantart: awesometastic.deviantart.com lindayM joined Society6 on February 17, 2015
More
Hey my name's Lindsay, I'm a part-time doodler and full time creative. I sketch all the time and am constantly cranking out new ideas. I've been drawing for as long as I can remember, and will continue for far past that.
Let me know if there is a particular work you want as something other than a Print/T-Shirt
I also do take commissions, email me: l mmc11@yahoo.com
Portfolio: lindsaymc.weebly.com Instagram: instagram.com/lindsayfosho Deviantart: awesometastic.deviantart.com
lindayM joined Society6 on February 17, 2015.