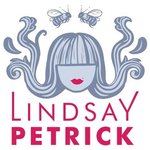 lindsay petrick
Lindsay grew up in a small town on the eastern shore of Maryland where she developed an imagination and a love for nature. College got her out of the woods and into the city of Baltimore where she stretched her legs and grew into the creative lady she is today. She earned a Bachelors of Fine Arts degree in Illustration from The Maryland Institute, College of Art and moved on to a career in the advertising industry from there. Her inspirations come from stories she reads to people she meets. Artists that have influenced her work include: her mother, Alphonse Mucha, Salvador Dali, Andrew Wyeth, Toulouse Lautrec and the Pop Surrealism Movement. Influences of Lindsay's include: Alphonse Mucha, Salvador Dali, N.C., James, and Andrew Wyeth, Hieronymous Bosch, Pop Surrealism, music, movies, animals, family, and her other half, Crisanto Cimatu. Visit her website to see more of her work @ lindsaypetrick.com lindsay petrick joined Society6 on December 20, 2010
More
Lindsay grew up in a small town on the eastern shore of Maryland where she developed an imagination and a love for nature. College got her out of the woods and into the city of Baltimore where she stretched her legs and grew into the creative lady she is today. She earned a Bachelors of Fine Arts degree in Illustration from The Maryland Institute, College of Art and moved on to a career in the advertising industry from there. Her inspirations come from stories she reads to people she meets. Artists that have influenced her work include: her mother, Alphonse Mucha, Salvador Dali, Andrew Wyeth, Toulouse Lautrec and the Pop Surrealism Movement.
Influences of Lindsay's include: Alphonse Mucha, Salvador Dali, N.C., James, and Andrew Wyeth, Hieronymous Bosch, Pop Surrealism, music, movies, animals, family, and her other half, Crisanto Cimatu.
Visit her website to see more of her work @ lindsaypetrick.com
lindsay petrick joined Society6 on December 20, 2010.