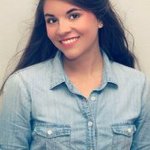 Lin Zagorski
I'm Lin Zagorski, a multi-disciplinary designer and illustrator born and raised in Austin, Texas. I've been drawing since my tiny baby hands could grasp crayons and I haven't stopped since. I love to solve problems and tell stories with design, ultimately creating work that stirs the souls of others. I'm currently working full-time at Mutual Mobile, where I have the pleasure to envision and participate in the future of emerging technology. Check out my website for more work and commission info: www.linzagorski.com Lin Zagorski joined Society6 on June 10, 2013
More
I'm Lin Zagorski, a multi-disciplinary designer and illustrator born and raised in Austin, Texas. I've been drawing since my tiny baby hands could grasp crayons and I haven't stopped since. I love to solve problems and tell stories with design, ultimately creating work that stirs the souls of others. I'm currently working full-time at Mutual Mobile, where I have the pleasure to envision and participate in the future of emerging technology.
Check out my website for more work and commission info: www.linzagorski.com
Lin Zagorski joined Society6 on June 10, 2013.