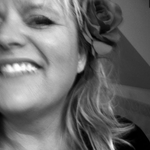 Lisa Courtney Art + Design
Lisa Courtney Art + Design is a studio founded by graphic designer and fine artist Lisa Courtney. I specialize in creating designs using oil, acrylic, gouache, watercolor, line and pixels for a range of projects and products. I offer a selection of services from consultation to completion including commissioned designs for my ready-made print collection. Lisa Courtney Art + Design joined Society6 on July 22, 2013
More
Lisa Courtney Art + Design is a studio founded by graphic designer and fine artist Lisa Courtney.
I specialize in creating designs using oil, acrylic, gouache, watercolor, line and pixels for a range of projects and products. I offer a selection of services from consultation to completion including commissioned designs for my ready-made print collection.
Lisa Courtney Art + Design joined Society6 on July 22, 2013.
Lisa Courtney Art + Design's Store
107 results
Filter